Email marketing has the potential to grow virally. Messages get forwarded through networks that share similar interests. A small investment in email marketing can help you build upon rich networks of potential customers and reach a wider audience.
SGK Media has teamed up with iContact Pro to provide you the most powerful email marketing and list management software available. Its simple to use and can be customized to meet your business needs today, tomorrow and into the future.
Sign-up now and get started within a few minutes. Get ready to turn your prospects into loyal customers!
NAVIGATION
WHAT WE DO?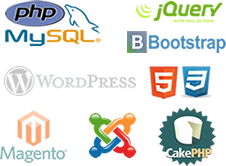 OUR SERVICES
Follow Us
© 2023 SGK Media. All right reserved.